CarolinaCondemnationlaw.com is an online journal of North Carolina eminent domain law for eminent domain lawyers and other professionals as well as for lay people who are interested in North Carolina land condemnation law. North Carolina condemnation lawyers as well as lay people seem to find it a helpful source for questions about eminent domain in NC. Recently, the North Carolina Court of Appeals handed down decisions in two new eminent domain cases. You can read summaries of those cases by clicking on the links or photos below.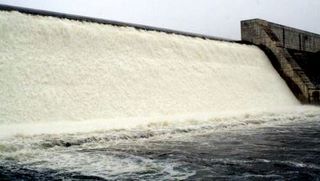 This is the latest condemnation case involving the Randleman Dam and Lake, a reservoir project straddling Guildford and Randolph Counties and constructed on the Deep River by the Piedmont Triad Regional Water Authority (the "Water Authority").  In this case, several hydroelectric power producers downstream of the dam filed an inverse condemnation action, alleging that the Authority had reduced the water flow of the Deep River past their facilities and had thereby taken the power producers' riparian rights without filing a standard condemnation case or depositing any estimate of just compensation.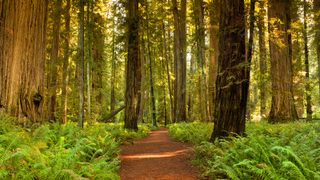 This is a Chapter 136 sewer easement case, in which the defendant property owners (the "Property Owners") argued that taking a sewer easement through their forested property served a private purpose, not a public purpose, and that it resulted in a total take of their property and inverse condemnation from damage to the remainder.  The North Carolina Court of Appeals dismissed their appeal as untimely, but stepped through the procedural history anyway, and even hinted at an alternate method of dealing with similar counterclaims of inverse condemnation.