As an Associate City Attorney, my primary practice area is eminent domain or land condemnation, representing the City of Raleigh in filing lawsuits to acquire private property for public projects for the City of Raleigh.  My wife, Inez de Ondarza Simmons, is also an North Carolina eminent domain lawyer, although she never represents clients against the City of Raleigh.
We have noticed that since the Connecticut condemnation case of Kelo v. City of New London, eminent domain has become a very popular topic of discussion.  But in North Carolina, the law of eminent domain is different than in other states, and it is complicated.  The key North Carolina eminent domain statutes are spread across a handful of Articles in two separate Chapters of the North Carolina General Statutes.  The rules of evidence and procedure differ from other types of civil litigation.  Moreover, in North Carolina, how damages are determined (the "measure of damages") depends on which condemnor files the lawsuit and the purpose for which the private property is being acquired.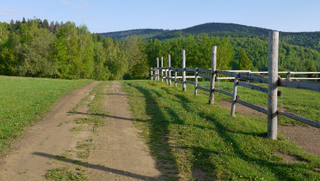 New Eminent Domain Resouce for NC Property Owners!
Inez has recently started a new website to try to help regular people — individuals and business owners — understand how eminent domain works here in North Carolina. To jump to her new site, you should click  here.
To help provide a resource on the law of eminent domain, I recently started a new website, CarolinaCondemnationLaw.com.  On it you will find summaries of eminent domain cases as they are handed down by the North Carolina Supreme Court and Court of Appeals.  At the end of each summary is a link to the PDF of the Court's actual opinion that is published on the Court's website as well as a link to the case as published on Westlaw, one of two main legal databases.  If you have a Westlaw account, you can click the Westlaw link, sign into Westlaw, and you will be brought directly to the case, complete with Westlaw's headnotes.
In addition to the cases, you can also find key North Carolina land condemnation statutes.  The  "quick take" statutes of Chapter 136 are already up.  (The NC DOT and certain other condemnors have "quick-take" power and file their condemnation lawsuits under Chapter 136.)  The Chapter 40A statutes are coming.  Generally, cities and counties do not have Chapter 136 power and have to use Article 3 of Chapter 40A.  Progress Energy and other public utilities land condemnation is governed by Article 2 of Chapter 40A, which has yet a different set of rules.
Also, Razz Rasberry, a Deputy City Attorney with the City of Raleigh, was kind enough to let me put up his latest paper on inverse condemnation, which includes an inverse condemnation case update.  Many people, including some lawyers, do not understand the phrase, "inverse condemnation", or what it can mean in terms of attorney's fees and costs for the property owner in North Carolina. So, once again, Razz has provided an excellent resource.
So, if you would like to learn more about North Carolina condemnation law or if you are another land condemnation lawyer in NC and want an easy way to keep up with new cases and statutes, you should visit and bookmark CarolinaCondemnationLaw.com.
P.S.  There is also a Twitter feed. If you follow it @NCCondemnLaw, you will know about new posts as soon as they go up.
P.P.S. Looking for an eminent domain resource geared specifically for North Carolina property owners? Again, to see Inez's new site, you should click here.